February In Service Camp
Celebrate valentines in service for those who love football!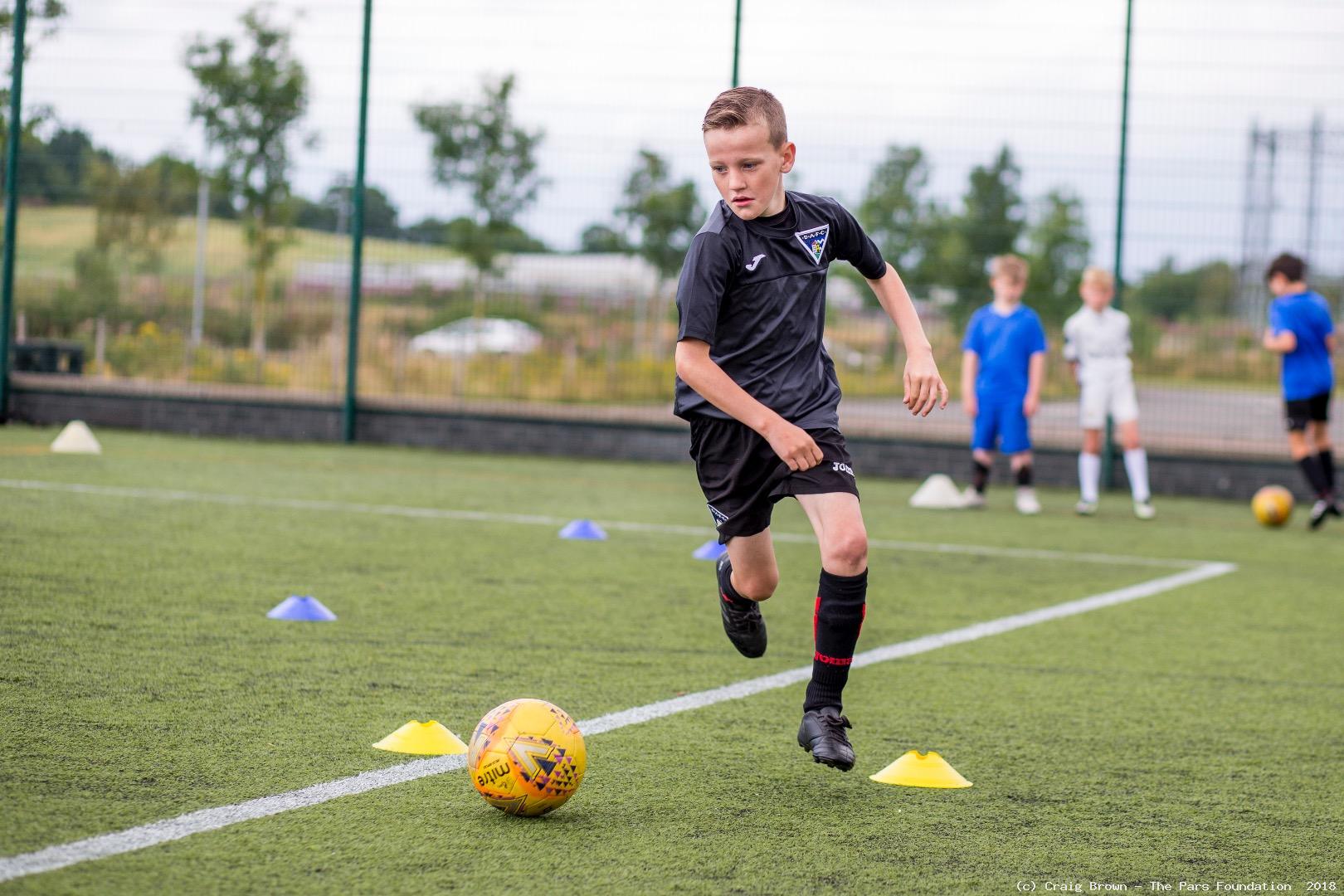 The Pars Foundations ever popular In Service camp returns with coaching at Dunfermline High School.

12th, 13th & 14th February
Dunfermline High School
9am - 3pm
Primary 1 - 7

The Pars Foundation will be giving kids the opportunity to access some first class football coaching in Dunfermline with the aim of helping children between Primary 1 and 7 to improve their football skills and confidence whilst having fun in a safe environment.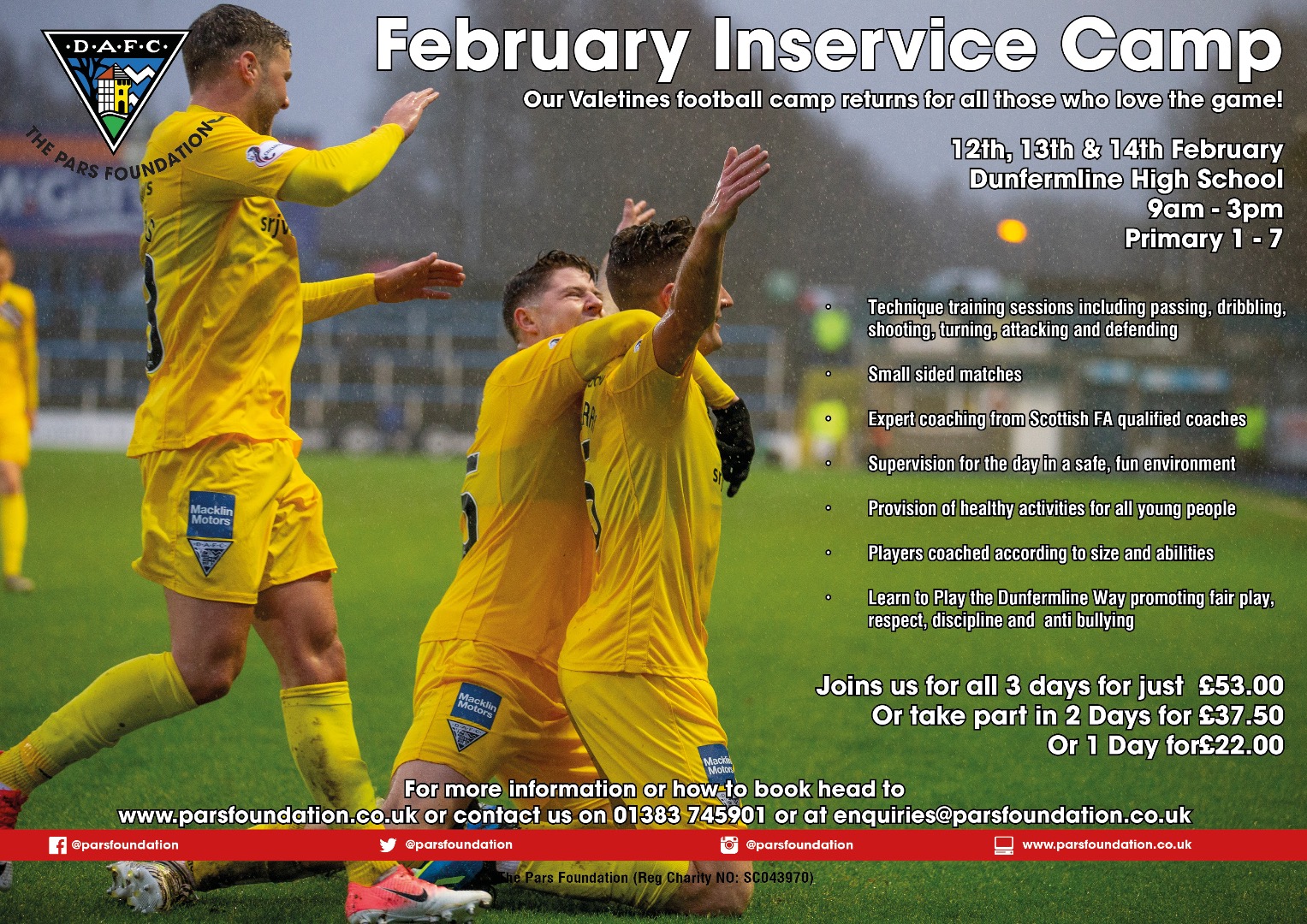 As with all Pars Foundation coaching programmes, the emphasis will be on enjoyment, learning new skills, meeting new friends and participating in many small sided games. All coaches are SFA Licensed and Disclosure checked.

Full 3 days - £53.00
2 days - £37.50
1 day - £22.00

For more information and how to book
CLICK HERE

Also added NO1 GOALKEEPING CAMP - P1-S2

Get the chance to learn from the best! Dunfermline Athletics` fullltime goalkeepers will be personally taking training giving young goalkeepers a fantastic opportunity to learn from upcoming keepers.

CLICK HERE



views: 887