Dribblers
The only parent and toddler football for children 18 months to 3 years in Dunfermline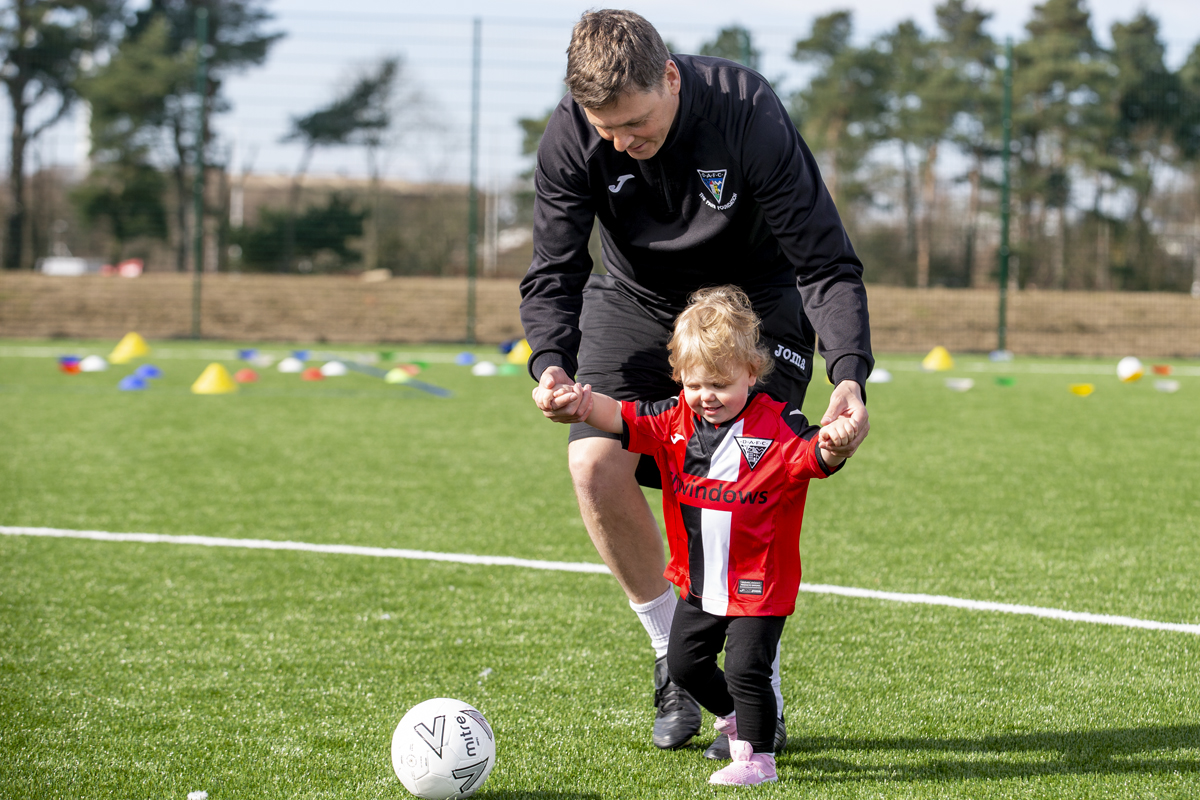 Dribblers Programme - 18 months to 3 years

Our popular 'Dribblers' programme is a parental participation class designed for children (18 months to 3 years old) who can walk confidently.

The aims of our 'Dribblers' programme are as follows.
• To allow children to have fun through participation in football.
• Introduce basic football techniques such as dribbling, passing and shooting.
• Develop children's Motor Skills such as co-ordination, balance and flexibility.
• Improve children's Social Skills such as listening, communication, independence and confidence.

All of the above is delivered by enthusiastic and experienced coaches who have all been PVG checked.

The Pars Foundation currently run the 'Dribblers' programme in various venues throughout Dunfermline and West Fife, details can be found below:

Monday
Pitreavie Sports and Soccer Centre | 10.00am - 10.45am | Book Here

Wednesday
Pitreavie Sports and Soccer Centre | 10.00am - 10.45am | Book Here

Thursday
Pitreavie Sports and Soccer Centre | 10.00am - 10.45am | Book Here

Friday
Pitreavie Sports and Soccer Centre | 10.00am - 10.45am | Book Here

Saturday
Pitreavie Sports and Soccer Centre | 10.00am - 10.45am | Book Here

For more information with regards to our Dribblers Programme email enquiries@parsfoundation.co.uk or alternatively call the coaching team on 01383 745901



views: 15,687