European Football at East End Park.
Spain v Denmark – Saturday. 6 October 2018, KO 1pm.

The next generation of Europe's star female footballers will be coming to Scotland this October, as the Scotland Women's Under-19s step up their preparations for next year's UEFA Women's Under-19 Championship with a tournament in their own backyard.

Spain, European champions at under-19 level in 2018, will join France and Denmark in travelling to Scotland for the event, which kicks off on Wednesday, 3 October.

The tournament will act as invaluable preparation for Scotland's Under-19s as they look towards next year's UEFA European Championships – a tournament for which they qualify automatically as the host nation.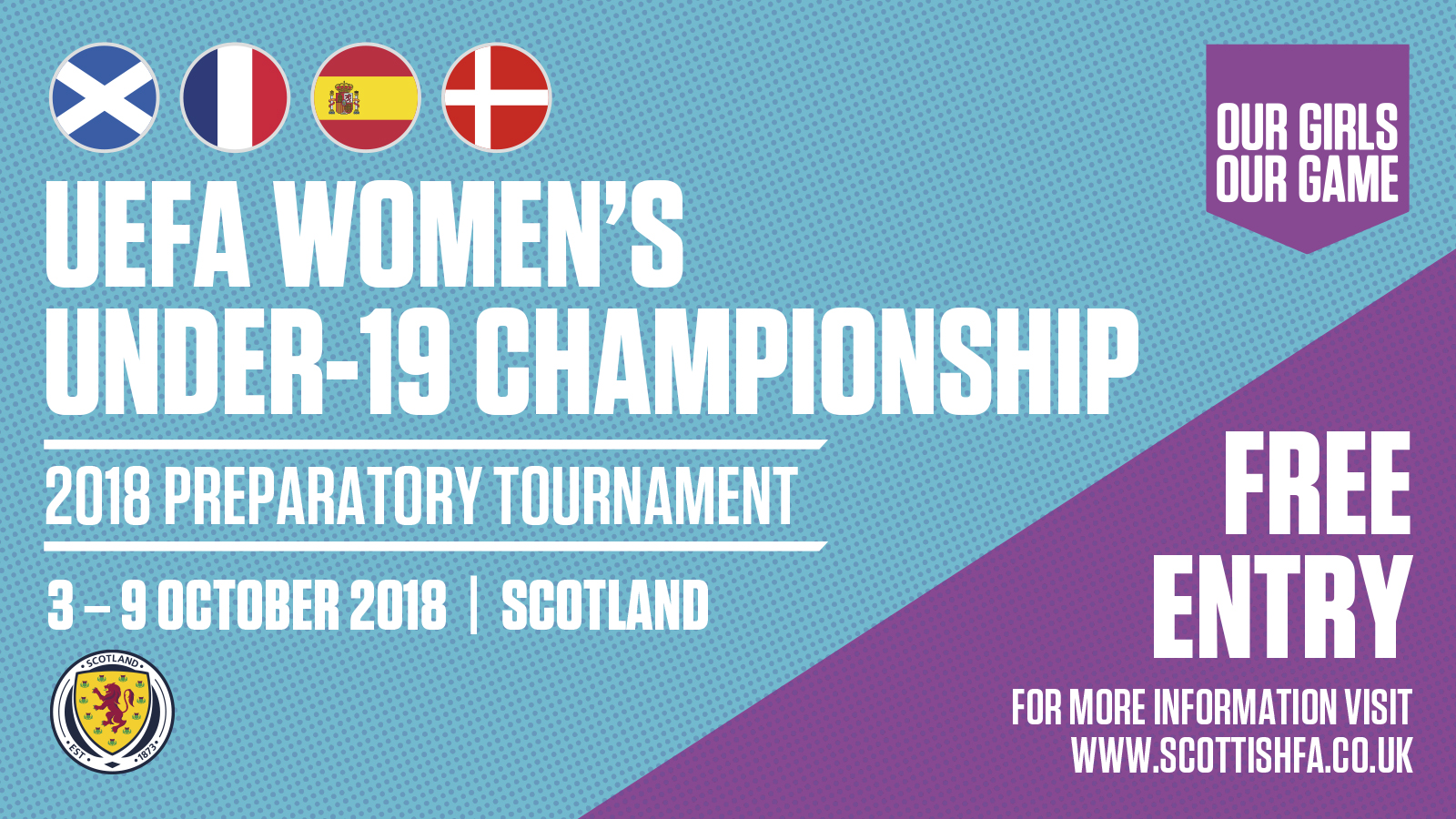 The full fixture list is as follows:

MD1: France v Denmark – Wednesday, 3 October 2018, 1pm, McDiarmid Park, Perth.

MD1: Scotland v Spain – Wednesday, 3 October 2018, 7pm, St Mirren Park, Paisley.

MD2: France v Scotland – Saturday, 6 October 2018, 1pm, St Mirren Park, Paisley.

MD2: Spain v Denmark – Saturday. 6 October 2018, 1pm, East End Park, Dunfermline.

MD3: Spain v France – Tuesday, 9 October 2018, 1pm, McDiarmid Park, Perth.

MD3: Denmark v Scotland – Tuesday, 9 October, 1pm, Firhill Stadium, Glasgow.



views: 671