Festive Friends Event
14 visitors for Christmas lunch and meet the players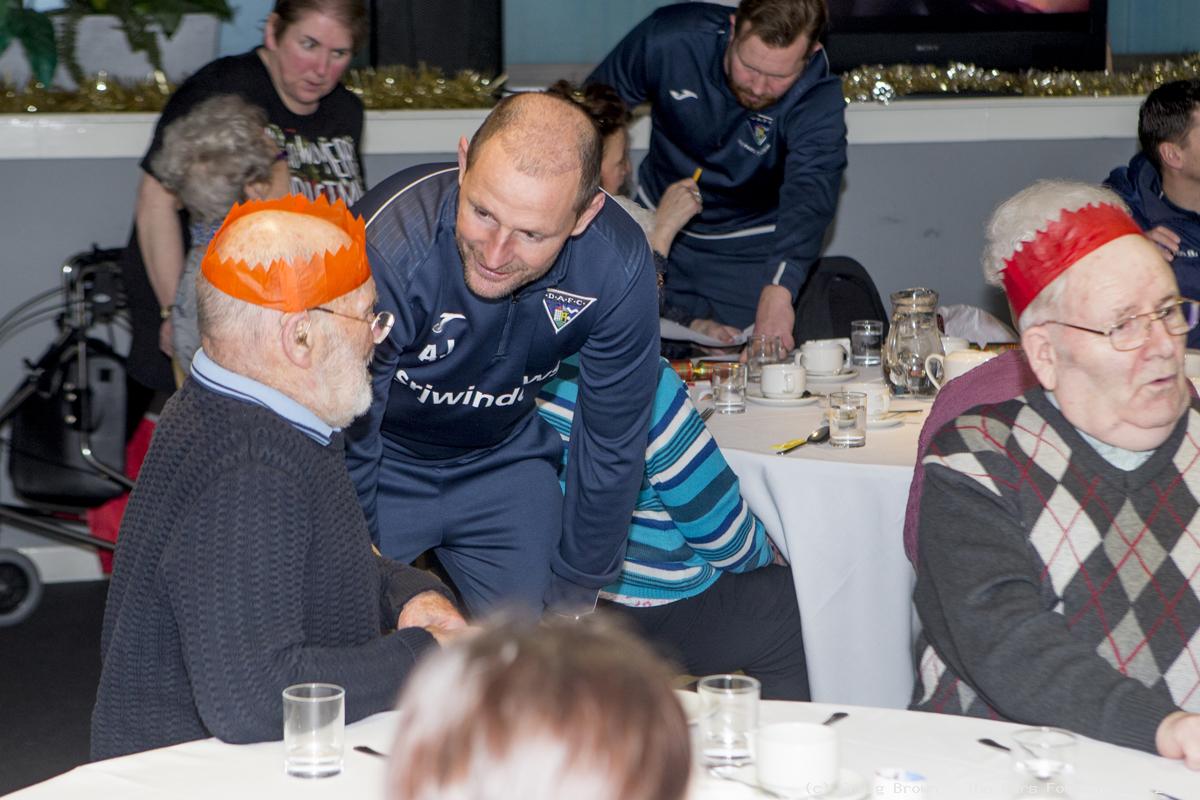 Today DAFC & The Pars Foundation welcomed some of the elderly who attend Abbeyview Day Care Centre to East End Park for a 3 course meal and an early Christmas present. The attendees all sat down to a meal of Lentil soup, Christmas Turkey dinner and desert in the company of DAFC staff and players who took on the role of Santa to deliver the presents.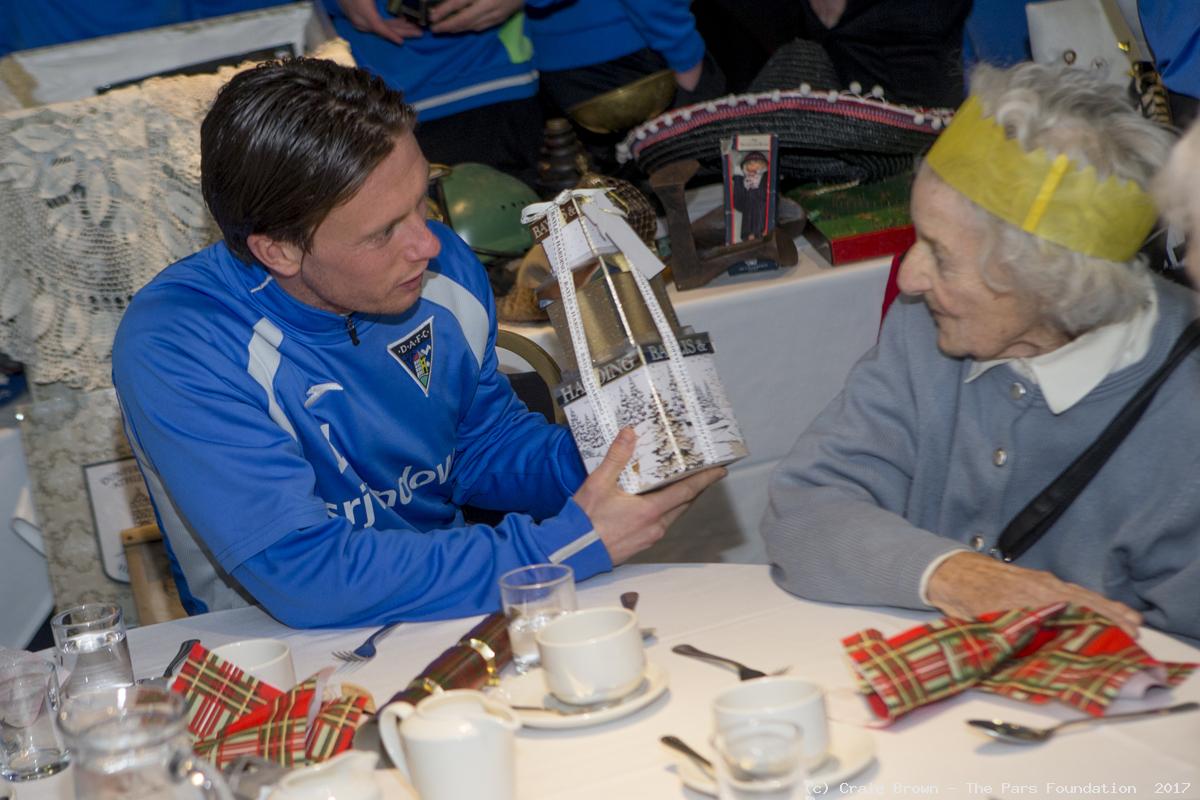 The event is part of SPFL's Festive Friends programme where elderly from throughout Scotland are invited along to a hot Christmas dinner and a social chat at their local football club, with DAFC's Memory Boxes being the topic of conversation today.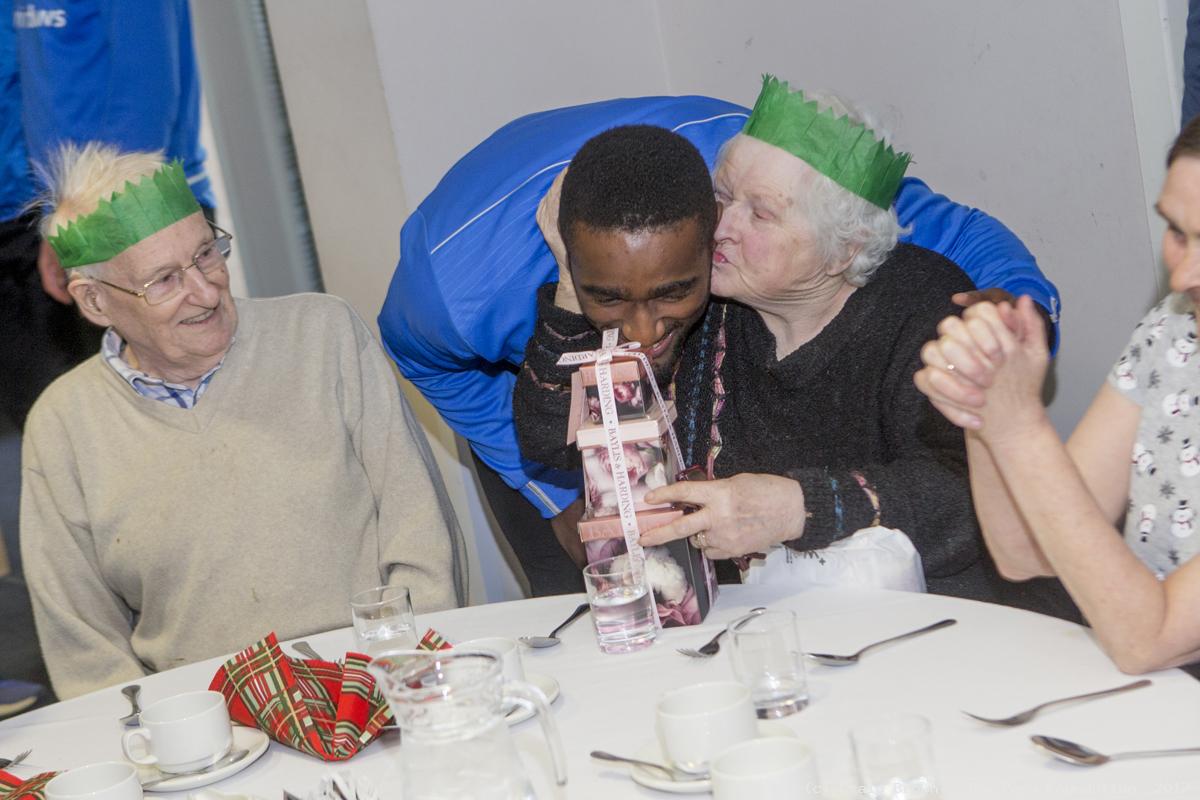 Kenny McLachlan from The COOP Funeral Care delivers the Memory Box project with Gregor Tennant from The Pars Foundation & occasional special guests, former DAFC players Roy Barry and Ian Westwater. As well as the former players, the current squad dropped in today to have a look through the boxes and play with some of the items from hats and games to old footballs and football boots.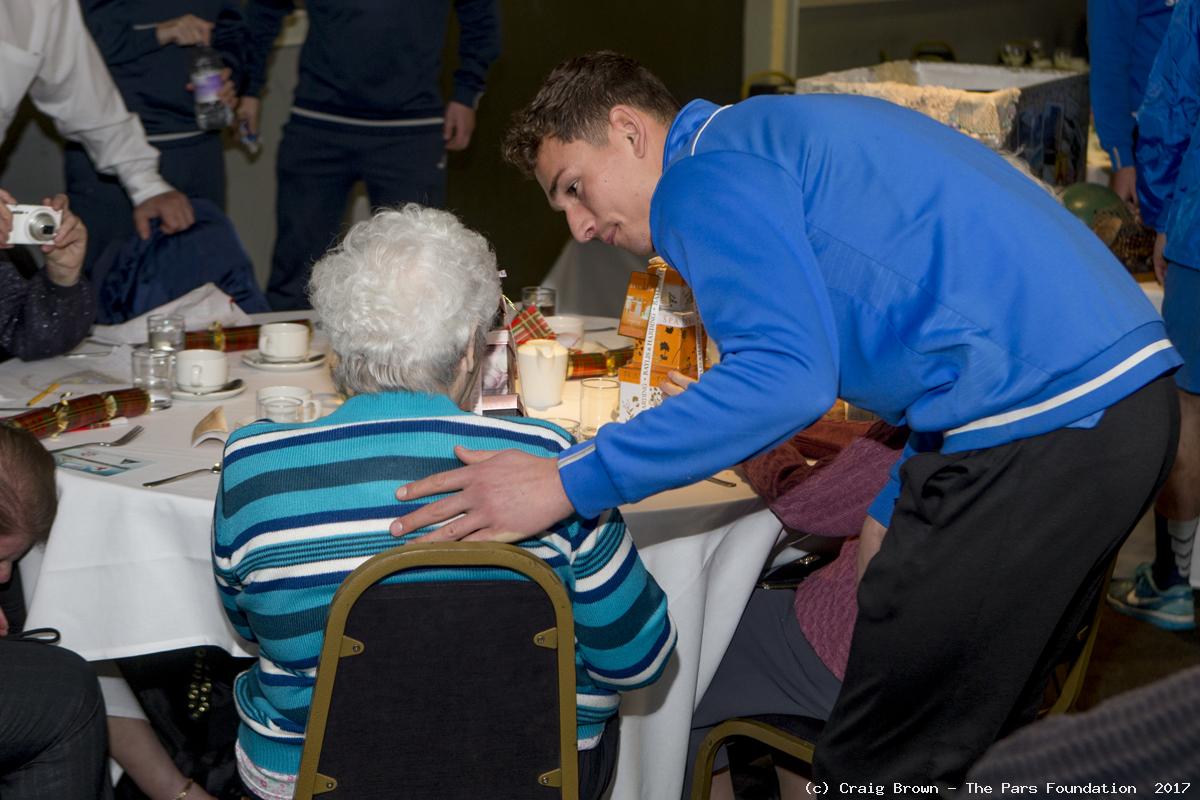 The Festive Friends events aim to ensure that no elderly people are left isolated and alone at Christmas and allows them to have a hot Christmas dinner with their friends. A huge thank you to the SPFL Trust for allowing us to deliver this event for the second year and hope to host again next year.



views: 1,226