Maths in Context Day
Sammy and Wullie visit Southwood
The Pars Schools` Engagement Programme were invited to Southwood PS in Glenrothes on Tues 12th Feb. We took part in a "Maths in Context" day along with several other organisations. Our task was to let each class (P1 to P7) know how important maths is in the running of a football club.

Sammy the Tammy visited and he went down a storm with all the children.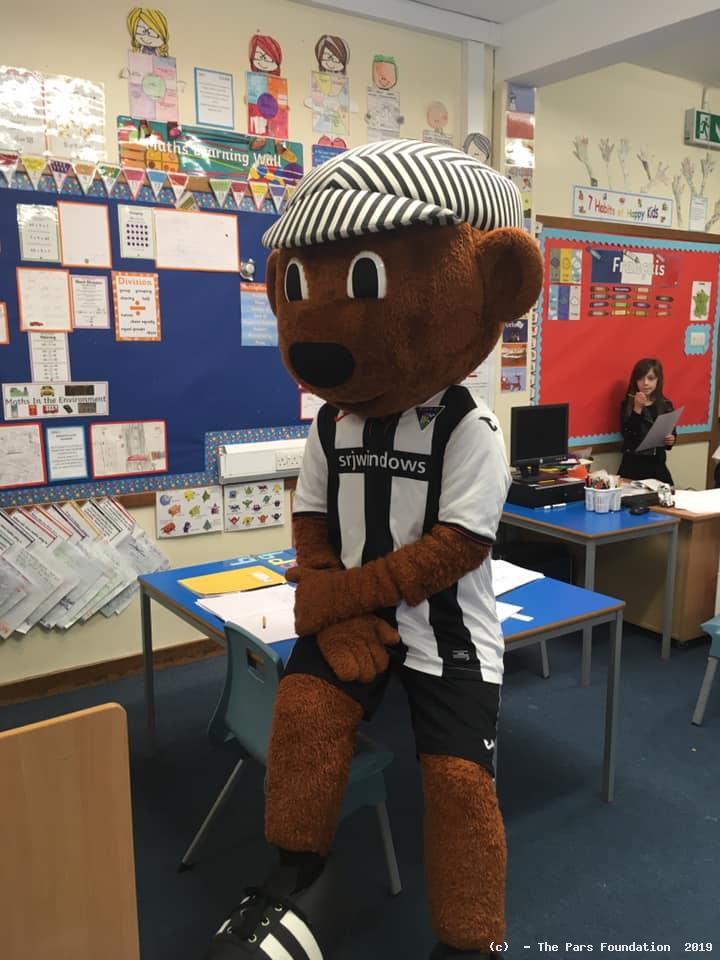 Pars Stars in the Media leader Wullie Oliphant said:

With the younger ones I spoke about Sammy`s gang and all the activities they get up to over the year. Of course we mentioned costs !

As I moved up the school I looked at the snack bars and gave the bairns wee sums from a simplified price list. I have to add that the bairns very quickly pointed oot that the fare was NOT particularly healthy!!

Next, I looked at the club shop and the range of goods that could bebought. Again we did wee sums from a simplified price list.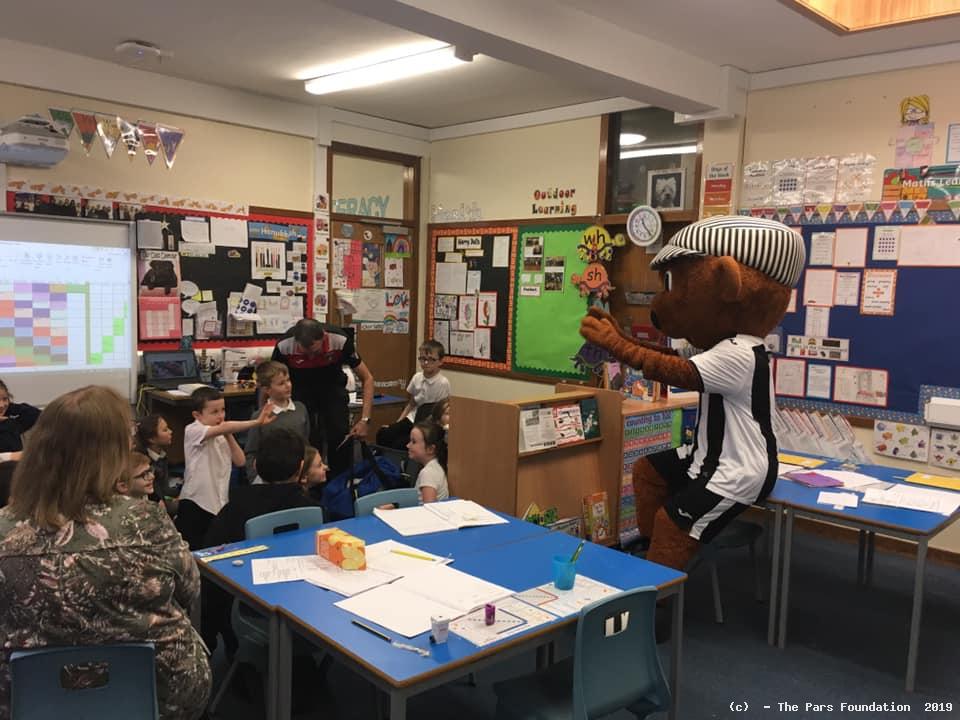 I then took another angle and looked at measuring players fitness. We looked at times for 100m runs - lifting an 8kg weight - number of squat thrusts per min - number of sit ups per min etc etc. I talked about how important Gary McColl`s work was for the players and manager.

Finally, with the older classes we took an overview. I asked them to list the sources of income.......... AND the money we had to spend day to day and week to week.

The bairns were brilliant and responded really well to my questioning. The school were
really appreciative of our input and agreed that we got our message over to the bairns appropriate to their stage of learning.

I would like to thank Mrs Joanne Hughes (DHT) for the invite.



views: 1,168