October Holiday Camp
Book your space now on The Pars Foundation October Holiday Programme
Booking is now available for the The Pars Foundation October Holiday Programme

The ever popular October Holiday Programme returns with two weeks of coaching at Dunfermline High School.

This October the Pars Foundation will be giving kids the opportunity to access some first class football coaching in Dunfermline with the aim of helping children between P1 and P7 to improve their football skills and confidence whilst having fun in a safe environment.

New to this year - One day visit to East End Park. During the week long camps one day will be spent at East End Park with an opportunity to meet the players, undertake an all areas stadium tour and much much more...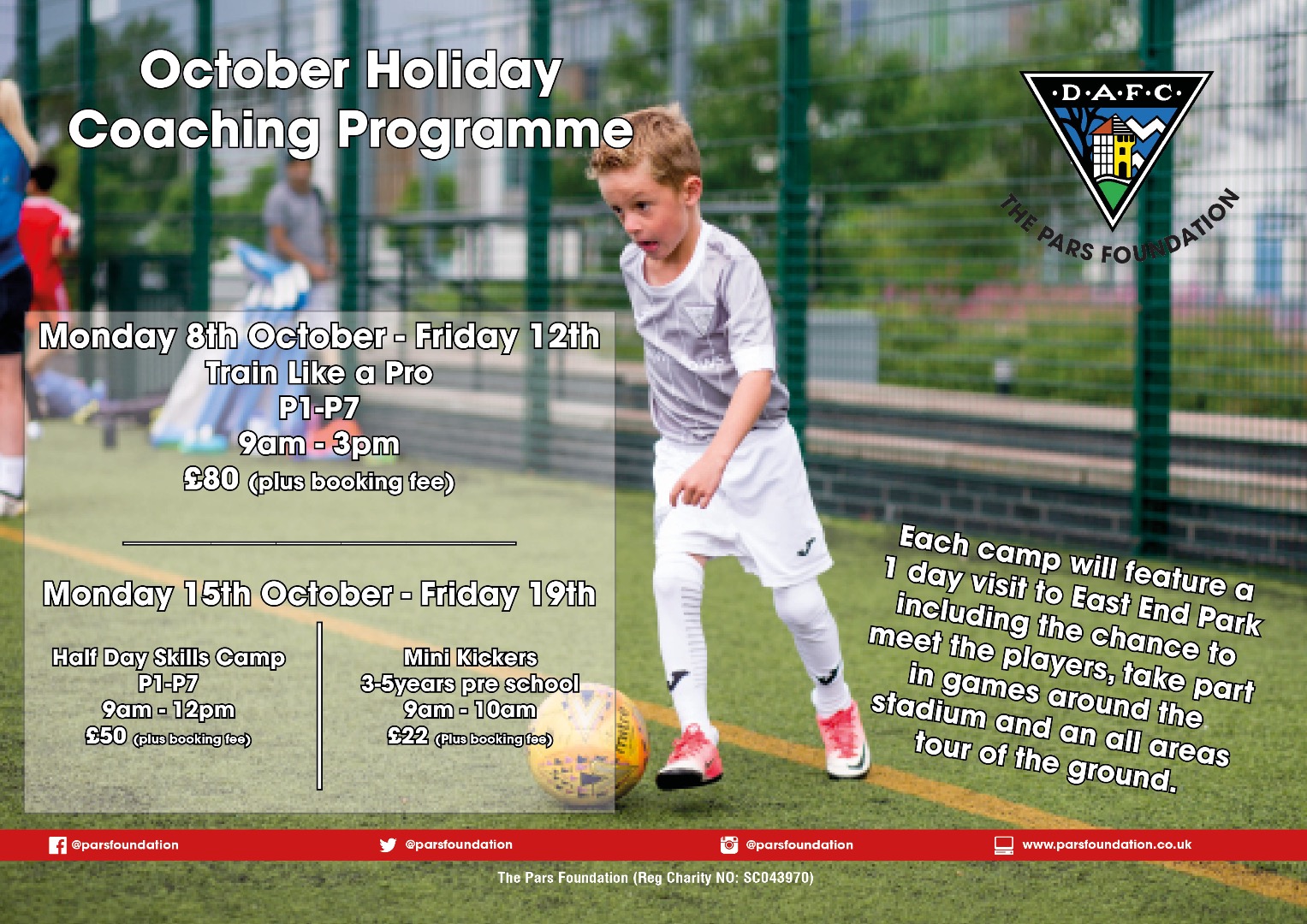 Monday 8th October - Friday 12th October
Train Like a Pro - Dunfermline High School
P1-P7
9am-3pm
£80 plus booking fee
BOOK HERE

Monday 15th October - Friday 19th October
Half Day Skills Camp - Dunfermline High School
P1-P7
9am - 12pm
£50 Plus booking fee
BOOK HERE

Mini Kickers (3-5years pre school) - Dunfermline High School
9am-10am
£22 Plus booking fee
BOOK HERE



views: 638