Easter Camp 2019
Join us for our Easter Camp at Dunfermline High School, with a day visit to East End Park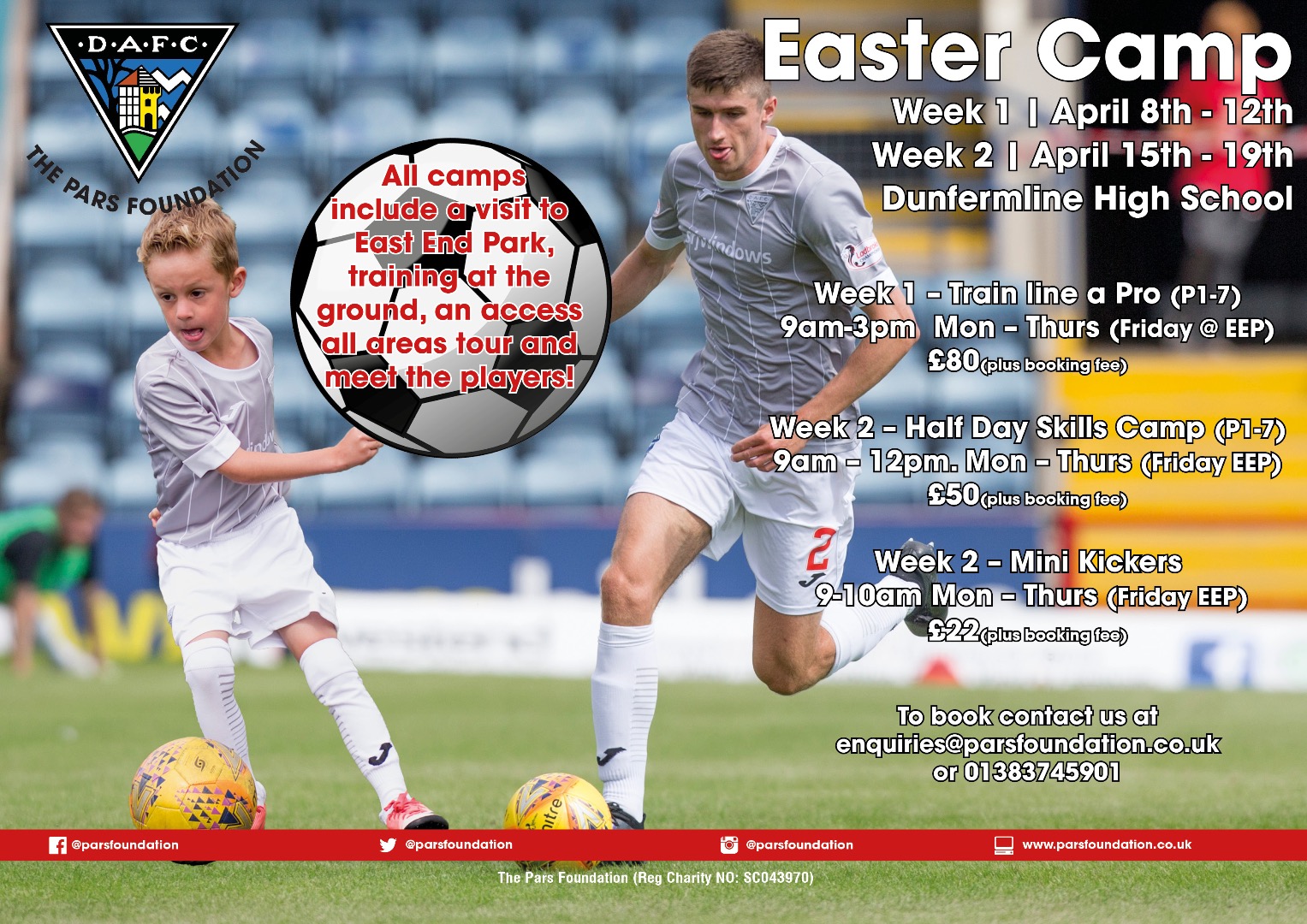 Join us at our Easter Camp at Dunfermline High School.

Each Camp will also include a visit to East End Park, training at the stadium, getting an access all areas tour and meeting the players.

Train Like a Pro is targeted at participants Primary 1-7 to train like a professional. The children will receive hours of coaching ranging from individual practices, dribbling/passing/shooting exercises and also some fun afternoon activities. During the day the kids will also learn about the nutritional benefit of training like a pro discussing healthy eating and a balanced diet.

Half Day Skills is run by trained coaches from the Club, offering young people the chance to develop their skills and learn new techniques in a safe, fun environment.

Children will be taught skills and techniques that have kept Pars stars such as Ryan Williamson and Kallum Higginbotham at the top of their game.

A typical day at a skills camp includes a proper `footballer`s style` warm-up, skill sessions, penalty competitions, small-sided games, and water breaks of course!

Our Mini Kickers continue during the Easter, designed for pre-school boys and girls aged 3, 4 or 5 years of age.

The Aims of Mini Kickers being:
• To allow children to have fun through participation in football.
• Introduce basic football techniques such as dribbling, passing and shooting.
• Develop children's Motor Skills such as co-ordination, balance and flexibility.
• Improve children's Social Skills such as listening, communication, independence and confidence.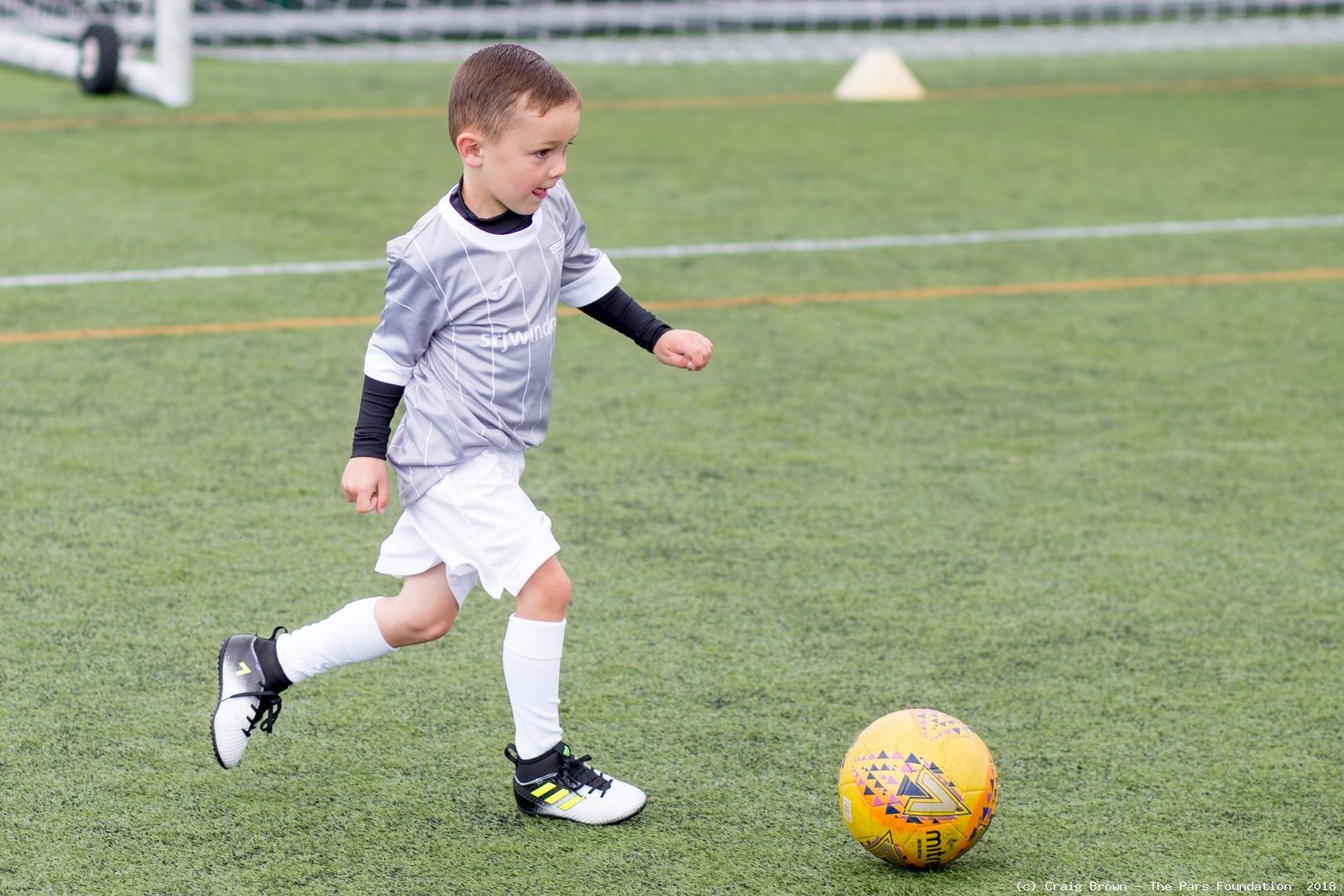 Week 1 April 8th - 12th

Train like a Pro BOOK HERE

Week 2 April 15th - 19th

Half Day Skills BOOK HERE

Mini Kickers BOOK HERE

For more information email enquiries@parsfoundation.co.uk or alternatively call the coaching team on 01383 745901



views: 3,176